Facial Feminization Surgery - Journal Articles
Facial Feminization: Systematic Review of the Literature.
Morrison SD, Vyas KS, Motakef S, Gast KM, Chung MT, Rashidi V, Satterwhite T, Kuzon W, Cederna PS. Plast Reconstr Surg. 2016 Jun;137(6):1759-70.
Facial feminization surgery encompasses a broad range of craniomaxillofacial surgical procedures designed to change masculine facial features into feminine features. The surgical principles of facial feminization surgery can be applied to male-to-female transsexuals and anyone desiring feminization of the face. Although the prevalence of these procedures is difficult to quantify, because of the rising prevalence of transgenderism along with improved insurance coverage for gender-confirming surgery, surgeons versed in techniques, outcomes, and challenges of facial feminization surgery are needed. This review is designed to critically appraise the current facial feminization surgery literature.
Facial feminization surgery appears to be safe and satisfactory for patients. Further studies are required to better compare different techniques to more robustly establish best practices. Prospective studies and patient-reported outcomes are needed to establish quality-of-life outcomes for patients. However, based on these studies, it appears that facial feminization surgery is highly efficacious and beneficial to patients.

Full Facial Feminization Surgery: Patient Satisfaction Assessment Based on 180 Procedures Involving 33 Consecutive Patients.
Raffaini M, Magri AS, Agostini T. Plast Reconstr Surg. 2016 Feb;137(2):438-48.
Facial feminization surgery can include forehead remodeling, rhinoplasty, mentoplasty, thyroid chondroplasty, and voice alteration procedures. Described here is an assessment of patient satisfaction after facial feminization surgery, including outcome measurements after forehead slippage and chin remodeling.
Patient satisfaction after facial feminization surgery is high. The reduction of gender dysphoria has psychological and social benefits and significantly affects patient outcome.
Facial feminization surgery in male­to-female transsexuals, 485 consecutive cases in 8 years experience.
Presented by Dr. Kamol Pansritum. WPATH 2014 Biennial International Symposium, Bangkok, Thailand, February 2014.
In male­to­female transsexuals with strong masculine facial features, facial feminization surgery is helpful and can be performed as part of gender reassignment surgery. Various specific facial surgical procedures are utilized to feminize the face, involving hairline lowering, forehead sculpture and contouring, brow lift, rhinoplasty, cheek implantation, cheek bone reduction, upper lip lift, lip augmentation, chin reduction, mandible reduction, and thyroid cartilage shaving. We present 8 years consecutive 585 cases of facial feminization surgery performed in Thailand from 2005 to 2012. The overall results are satisfied and achieved significant feminization of the face.
Facial Feminization Surgery: The Forehead. Surgical Techniques and Analysis of Results
Capitán, Luis M.D., Ph.D.; Simon, Daniel D.D.S.; Kaye, Kai M.D.; Tenorio, Thiago M.D. Plastic and Reconstructive Surgery, October 2014, Vol. 134 - Issue 4: p 609–619.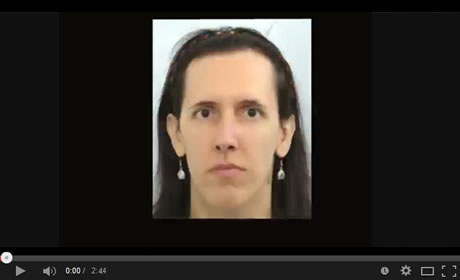 This is the first clinical study focused on FFS forehead reconstruction to be published in the Journal of Plastic and Reconstructive Surgery in over 25 years.
The authors describe their experience with facial feminization surgery from January 2008 to December 2012, specifically looking at the surgical techniques used in forehead reconstruction and patient satisfaction. Feminization surgery of the forehead uses surgical procedures based on plastic and craniomaxillofacial techniques feminize masculine facial features with predictable and satisfactory results.
UPDATE Oct 2015: This paper won Best Cosmetic Paper of the Year!
In our way to Boston to receive Best cosmetic paper of the year Award from the PRS journal. @prsjournal #plasticsurgery #FacialFeminization

— Luis Capitan (@luismicapitan) October 16, 2015
Related: 3D Forehead Feminization Surgery Video
This animated video from Dr. Capitán shows the steps of FFS Forehead Recontouring Surgery.
Last updated: 09/07/16